¡¡IMPORTANTE!!
Casa Fundación Talleres de Oración y Vida Padre Ignacio Larrañaga
Muy queridos Guías y seguidores de TOV
Sobre posible Causa de padre Ignacio, a tener paciencia, no se ha iniciado proceso aún, cualquier noticia sobre inicio de la Causa será por los canales oficiales de la Coordinación Internacional TOV o la Fundación TOVPIL, ellos avisarán oportunamente si hay novedades al respecto y darán a conocer públicamente los avances que pueda haber.
Queremos mantenerlos al día en relación a las gestiones realizadas ante la Arquidiócesis de Guadalajara, lugar donde una vez recibida la petición de TOV, avalada por la Provincia Capuchina de Chile, para presentar a padre Ignacio como candidato para iniciar una Causa ante la Oficina de la Congregación para las Causas de los Santos en Guadalajara, el Encargado de dicha oficina, nos comunicó que el procedimiento en su Arquidiócesis, requiere un paso previo antes de iniciar cualquier Causa, y es previo al estudio de antecedentes de un candidato. Por lo que primero procederán a investigar todos los escritos publicados e inéditos y toda la documentación existente sobre su vida y obra, y solo después de examinar los escritos y documentación por los historiadores -sin encontrar objeciones-, podrían considerar presentar en Roma una petición de inicio de la Causa, pues prefieren realizar dicha investigación y asegurar que las Causas se puedan llevar a cabo sin dificultad.
La situación de pandemia ha significado que las gestiones se retrasaran, con todo, en septiembre del año 2020 se les hizo entrega de todo lo publicado por padre Ignacio para los lectores, y este año se entregará el resto de documentación que han solicitado. Tanto el Vice Postulador Monseñor Oscar Sánchez Barba, como el Encargado de la Oficina de la Congregación para las Causas de los Santos en Guadalajara, padre Francisco Javier Sánchez Camacho, con quienes se ha podido conversar, cuentan con nuestra gran gratitud por la labor que realizan en medio de sus muchas ocupaciones.
Es importante para no perjudicar la posibilidad de una Causa futura de padre Ignacio, NO DIFUNDIR noticias sin comprobar antes si se trata de información oficial.
Dios los bendiga,
Equipo Fundación TOVPIL
We enter into one of the most disconcerting chapters about God: his essential gratuity. As a consequence, his initiatives of grace with us are unpredictable. And as a first measure, we need to have a lot of patience in our relationship with God.
Hence, those emotions are gifts that the Father offers once in a while. But the gift is not merited, it is not earned, it is not achieved, nor is it even requested. It is received. It is given freely and received freely.
It is said that patience is the art of waiting. I prefer to think that it is the art of knowing, because one waits for what one knows.
Throughout the four chapters of this book (Beginnings and Contrasts of Prayer; Purification and Penitential Ascension; Towards the Encounter; Prayer and LIfe) Ignacio Larrañaga describes the diverse phases of the journey towards God. From the first steps in which God leaves the  initiative to the soul until the final heights in which the soul relativizes the psychological means which before used to be of help.  It is God that slowly takes the initiative in this road that leads to the fullness of a spiritual life.
The Prayer and Life Workshops (PLW) are a new form of EVANGELIZATION. More ALIVE and with a POSITIVE vision. It's a more vibrant and active presentation of Jesus, which possesses a greater ADAPTATION to the necessities of TODAY'S SOCIETY and what people really need.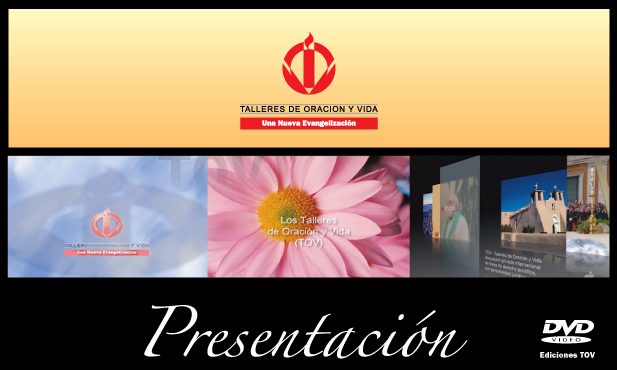 Ignacio Larrañaga, a Capuchin priest, writer and evangelizer, who is considered by many a "modern day prophet" or a "21st century mystic" He is the founder of the Prayer and Life Workshops (PLW). His main labor has consisted of leaving, to the world, thousands of lay people prepared and dedicated to teaching deep and personal prayer, which allows a daily encounter with the Lord, in day by day, through a methodology that is entirely based on the experience of the Love of the Father and the wonders that He does in us.
EXPERIENCE THE LOVE OF GOD
At this moment we invite you to live an encounter with God during which you will feel unconditionally loved, understood, free of fears, anguish . . . being filled with peace, joy and trust . . . you will definitely be happy.
In order to live the depth of this experience of love we suggest that you follow these next steps:
Try to have a soul that is empty, open, quiet, unperturbed, and calmy expectant, because it is the Lord who is coming, in His Word, to have an encounter with you.
Once you have selected a Bible passage, invoke the Holy Spirit. Then, read slowly, very slowly; pause frequently, and realize that God is speaking to you at this very moment, through the words that you are reading.
Remain still and silent
Invoke the Holy Spirit to help you live this experience
Listen to God who speaks to you through his Word as a father speaks to his beloved child
Continue reading and we will help you to live each step.