In the Bible, an awesome silence envelops the character of Mary. The gospels have her appearing and disappearing immediately.
The first two chapters speak to us of her. But even there Mary appears like the candelabrum: what is important is the candle, the Light, the Child. As we have already explained, the information about the Infancy has its source in Mary. In other words, we can say that here Mary speaks. And what does she speak about? About Joseph, about Zachary, about Simeon, the shepherds, the angels, the kings…About herself she scarcely says anything. Mary is not narcissistic.
Leads the reader to the real image of the Mother of Jesus.  Everything that is definitive is found in silence. Silence has been the trademark of Mary's personality, and in her case, it signified availability and receptivity, fullness and fecundity, fidelity and humanity.
The Prayer and Life Workshops (PLW) are a new form of EVANGELIZATION. More ALIVE and with a POSITIVE vision. It's a more vibrant and active presentation of Jesus, which possesses a greater ADAPTATION to the necessities of TODAY'S SOCIETY and what people really need.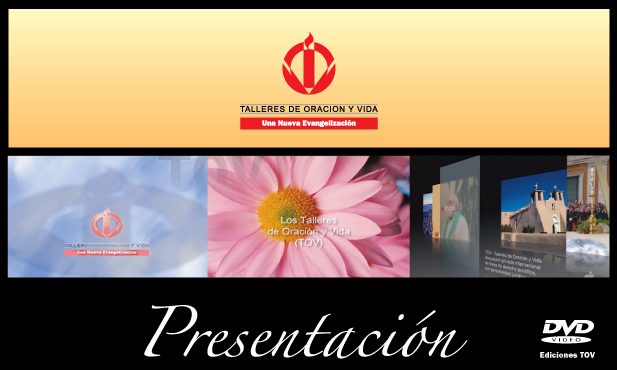 Ignacio Larrañaga, a Capuchin priest, writer and evangelizer, who is considered by many a "modern day prophet" or a "21st century mystic" He is the founder of the Prayer and Life Workshops (PLW). His main labor has consisted of leaving, to the world, thousands of lay people prepared and dedicated to teaching deep and personal prayer, which allows a daily encounter with the Lord, in day by day, through a methodology that is entirely based on the experience of the Love of the Father and the wonders that He does in us.
EXPERIENCE THE LOVE OF GOD
Hoy te invitamos a orar con un hermoso salmo. Si hasta ahora sólo escuchas un salmo en la Misa y lo dejas pasar, aquí te damos una pauta extraordinaria y a la vez muy sencilla para sacar el mejor provecho de los salmos.
Los salmos no se leen, se rezan. Están santificados por millares de santos, apóstoles y mártires a lo largo de la historia. Con los salmos también se relacionaba María con el Padre.