It's obvious that love is the cornerstone upon which the marriage is built.
But since the word love is the most commonly handled word of the dictionary, it has put on more variegated and exotic connotations throughout the centuries. There are those have defined it as emotion, energy, vibration, passion, ideal … etc.
What is lived is not defined.
It has a thousand meanings, it is clothed with a thousand colors, it confuses like an enigma, it fascinates like a siren.
Every shared life is subject to wear and tear.  Love, as a human feeling that it is, has a fleeting character; the passage of life attacks and lessens love's charm:  What can we do so that each morning love wakes up with a new face? What to do so that one is not devoured by disenchantment?  What to do so that marriage is a perpetual feast?  What steps must be taken so as to avoid the domination-dependency syndrome from installing itself into the marriage relationship? 
The Prayer and Life Workshops (PLW) are a new form of EVANGELIZATION. More ALIVE and with a POSITIVE vision. It's a more vibrant and active presentation of Jesus, which possesses a greater ADAPTATION to the necessities of TODAY'S SOCIETY and what people really need.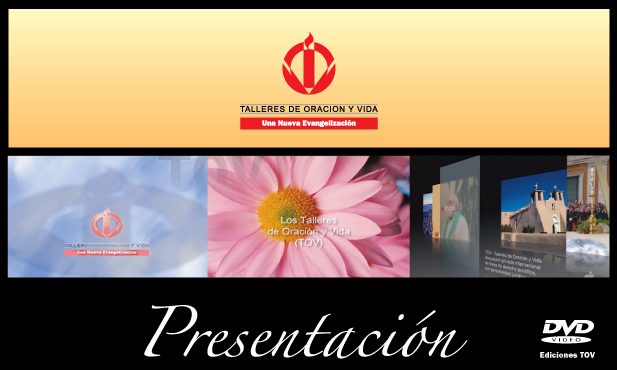 Ignacio Larrañaga, a Capuchin priest, writer and evangelizer, who is considered by many a "modern day prophet" or a "21st century mystic" He is the founder of the Prayer and Life Workshops (PLW). His main labor has consisted of leaving, to the world, thousands of lay people prepared and dedicated to teaching deep and personal prayer, which allows a daily encounter with the Lord, in day by day, through a methodology that is entirely based on the experience of the Love of the Father and the wonders that He does in us.
EXPERIENCE THE LOVE OF GOD
At this moment we invite you to live an encounter with God during which you will feel unconditionally loved, understood, free of fears,  anguish . . . being filled with peace, joy and trust . . . you will definitely be happy.
In order to live the depth of this experience of love we suggest that you follow these next steps:
Remain still and silent
Invoke the Holy Spirit to help you live this experience
Listen to God who speaks to you through his Word as a father speaks to his beloved child
Respond to what God has said to you in his Word, with great trust and sincerity . . . tell him everything that flows from your heart at this moment.
Continue reading and we will help you  to live each step.