Children
Age: 7 to 12 years old
Duration: 10 sessions
1 per week lasting
1 hour and 15 minutes each
We show them the treasure of Eternal Life. We teach them to talk with God, which we present as their Father in heaven. We insistently show them how the Dear Father loves them in a thousand forms and ways. And we experientially teach them to have a relationship with Jesus as their best friend.
Learn to talk with GOD as with a friend.
Give everything you have in your heart and in your mind.
PLW Children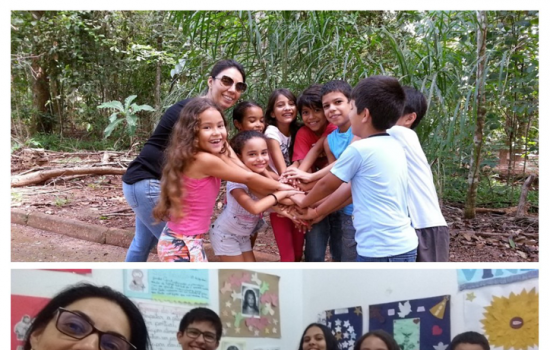 A beautiful beautiful story
In 2015, the Guide Andrea Cordeiro gave the Workshop for Children to the eight children that appear in the image above. Now, four years later, she gave the Workshop for Adolescents to the same grown-up boys. It is a joy to know that they are walking hand in hand with Jesus and protected by a loving Father. The Guide belongs to the Local Coordination of Tangara da Serra, state of Mato Grosso, of the National Coordination ANB16.
More information